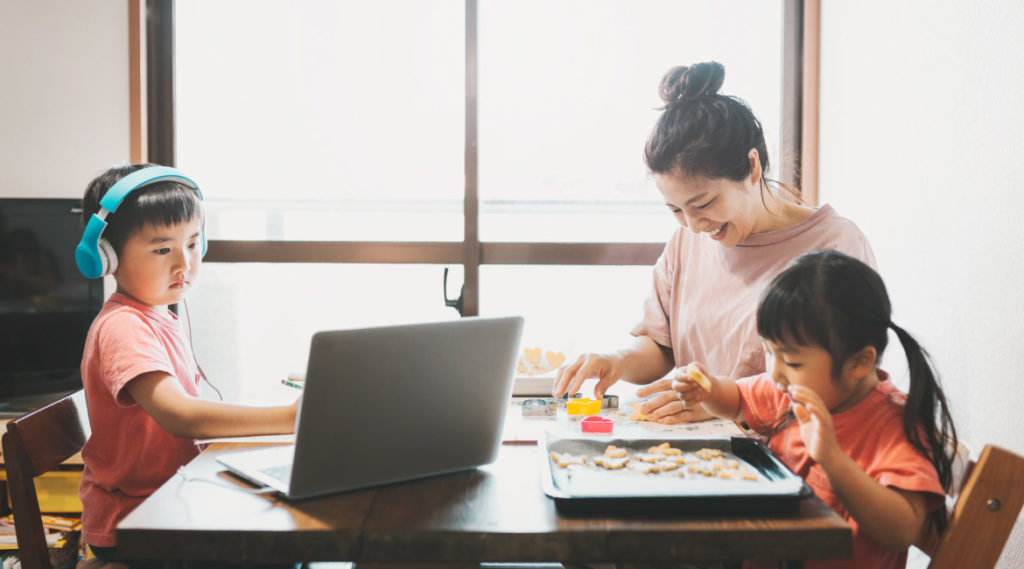 It wasn't that long ago you could control what your child watched by turning on and off the TV, but times have changed, and YouTube has become a much-loved place for children to be endlessly entertained.
Full of dancing sharks, comedy skits and educational videos, YouTube can be a place where your child's imagination comes alive, but there are some videos you might want to keep off-limits.
YouTube might seem a little scary to begin with, but it doesn't have to be! Manage your child's YouTube experience and keep them browsing videos safely with these tips:
Keep a watchful eye
Life gets busy. We can't spend every second making sure our children are watching age-appropriate content. YouTube knows this, which is why they've created the YouTube Premium family plan, designed to help you keep a watchful eye over your child.
The YouTube Premium family plan allows you to view browsing history and block any accounts that you don't want your child to encounter. You can also view the number of videos being watched and take the iPad off your child when necessary – it's the 2021 version of turning the TV off.
Turn on safety mode or download YouTube Kids
Add an extra layer of security by turning on safety mode, stopping your child from viewing mature content. Still not convinced? Download YouTube Kids, an app specifically designed to block adult content.
YouTube Kids is easy to navigate, meaning it'll be a piece of cake for your child to find all their favourite videos. There is also the option to curate content by age, including preschool (ages 4 and under), younger (ages 5-7) or older (ages 8-12). As the kids say, awesome!
Subscribe to the right channels
Choose the videos you want to pop up in your child's YouTube feed by subscribing to channels.
Here are some of our favourite channels that you and the kids will love:
Crash Course Kids – A bi-weekly show focusing on primary school science, examining fun things like earth, space and chemical reactions.
Neo Geo Kids – We may not be able to travel right now, but this channel will let your child explore the world, featuring videos on nature, wildlife and science.
SciShow – Does your child ask a lot of questions? This is the perfect channel to answer those tricky questions that a quick Google search won't answer!
Say no to comments
We all know that your child will probably want to do the opposite of what you tell them, so instead of saying 'don't upload videos', let's moderate how they upload them.
Head to settings and turn off comments on all videos, that way no one will be able to leave any unwanted messages. YouTube has also committed to banning all comments on videos that include children. You can rest easy.
If you want to be extra safe and feel like keeping an eye on the comments your child is leaving on other videos, head to the history, it's right under previously viewed videos!
Keep things private
The internet is a jungle, which is why it's important to keep your child safe from danger. Play a game of smoke and mirrors and make sure all the videos your child uploads are on private. All you have to do is switch videos over to unlisted in the settings. That way, your child's identity will be completely protected!

While YouTube might seem like a minefield, following these tips will keep your child safe while browsing. For more advice on keeping your child safe online and check out our blog!