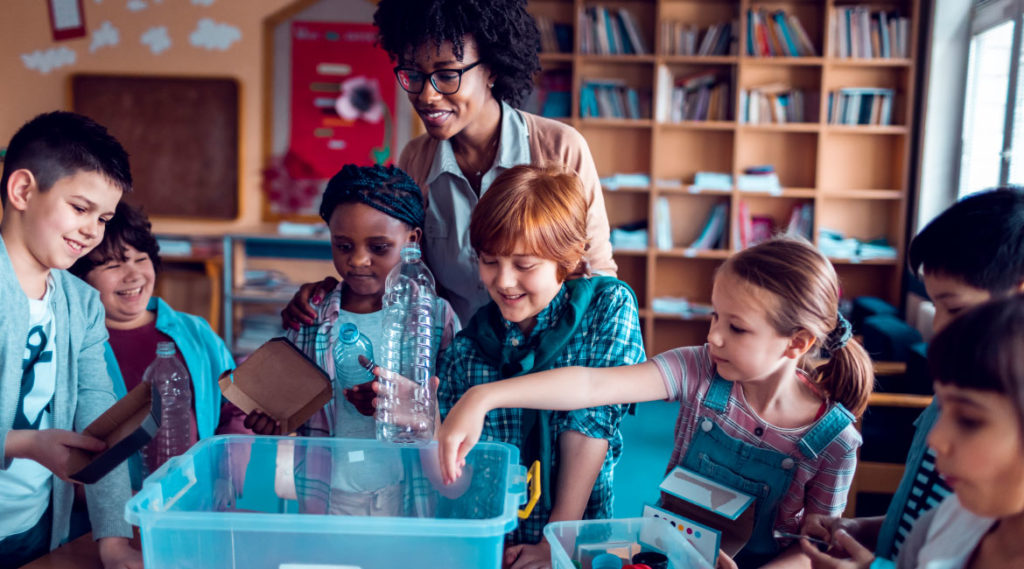 Let's face it: it feels good to do good. To know that your actions – however small – are making a difference in someone else's life. Or on the planet. Or on someone else's life on the planet.
These days, it's easier than ever to donate your time, unwanted goods, or money to organisations that really need it (and it's far less awkward than being accosted by those giant koalas rattling tins on the street!).
Here are five of our favourite philanthropic apps and websites doing good things for people and the planet.
1. Ecologi
The climate crisis isn't something that might happen, sometime down the line. It's happening right now, and we don't have much longer to put the brakes on before we go past the point of no return. It's heavy stuff. The team at Ecologi are working to change that. Membership to the site, which costs about four bucks a week, means you can plant trees, remove CO2 from the atmosphere, set low carbon goals, and save the world.
2. FreeRice
Since when did playing trivia make the world a better place? Since always, but even more so since FreeRice was launched in 2010. By answering questions correctly (like, 'K-Pop refers to the music scene in which country?' Or 'Pope Francis became the first pope to visit what peninsula in 2019?'), a payment is made – in the form of grains of rice, but it could be emergency relief or assistance in food and shelter – via the UN's World Food Program. It's free, it's fun, and it's feeding hungry people.
3. Shout For Good
Shouting gets a bad rap, as it should if it's done in anger or if the shouter is – well – a bit spitty (definitely not good in these COVID times). But shouting can actually be good, especially if you're shouting FOR good, a la the Shout for Good app. Shouters (that's you) can choose to donate the value of everyday items to their favourite charities, like a cup of coffee or a hot meal, or opt to hand over a larger amount to help out a needy cause. You can donate as often as you like, to as many different not-for-profits as you fancy – now that's something to shout about.
4. Givit
In times of crisis, food and clothing can be more important than money. GIVIT provides tangible goods, along with cash donations, to people doing it tough, often in disaster-affected communities. Have a look at their website to see what people need – like a child in a Sydney hospital in need of some Lego, or a family seeking a few beds after their home was damaged in a fire – and either GIVIT (if you have a Lego set lying around) or make a cash donation.
5. Good Thnx
The idea behind Good Thnx is pretty simple, really. If someone does something good for you, or the world, you can send them a little thanks by making a donation to a charity of their choice. It's a way of recognising good deeds and having a positive impact on the world. Since launching, they've distributed over $1.1 million to worthy causes, like Beyond Blue, WWF, and World Vision. How's that for good?
Want to do more good in the world? Nice work. But before you go chewing through all your data playing FreeRice, make sure you're on the right mobile plan first.