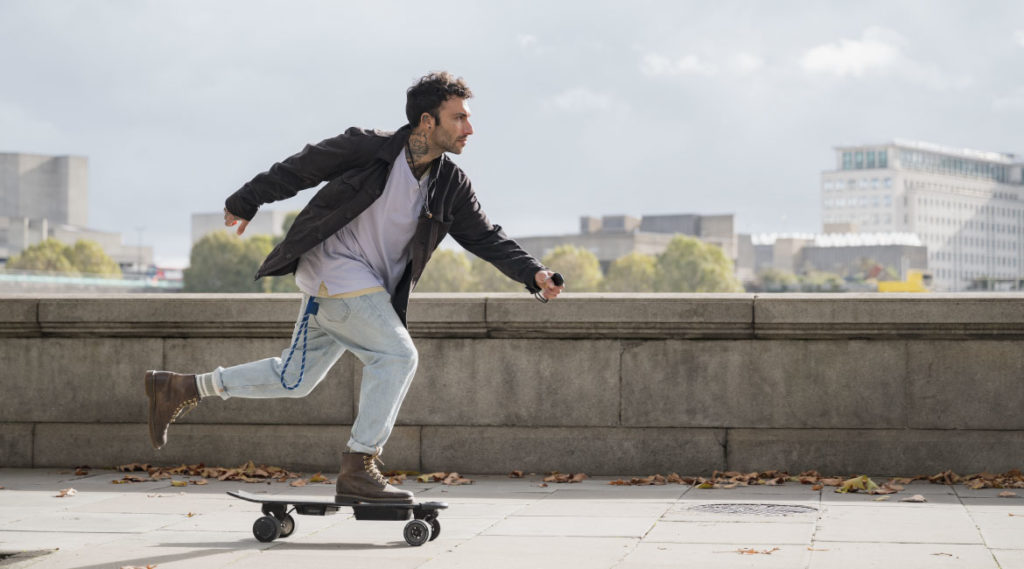 Do you care about the environment? Do you like to go places? Would you like to combine both those things in one eco-friendly, wheelie vehicle? Us too! So we went ahead and compiled this handy list of green zip-arounds that'll get you from A to B without the carbon footprint. On a budget? No stress. We've found an eco-friendly option to suit every bank account too…
Electric skateboards
Already getting around town doing kickflips on the regular? Why not think about swapping your ordinary deck for an electric deck and doing said kickflips at pace? Sensibly, of course. Electric skateboards have become popular enough that there's now a decent range available here in Australia, starting from a couple of hundred bucks to retailing for a couple of grand depending on your budget. Go forth and grind, friends.
Electric scooters
All the rage in Europe, the electric scooter has officially made its way down under and is being embraced by city-slickers all over the country. Perfect for times when walking just won't cut it but the idea of a packed peak-hour train is enough to put you off your work lunch. Easier to ride than a skateboard, the electric scooter is an excellent eco-alternative for those on the go. Just remember to BYO helmet.
Hoverboards
We know, the word 'hoverboard' sounds very 'Back to The Future', but trust us – they're a real thing now. Modern-day hoverboards (or 'self-balancing scooters', if you want to get finicky) might balance on two wheels rather than levitate, but that's not to say they aren't equally as fun and just as good at getting you places. Hoverboards definitely range in style (and price), some featuring one wheel and a balance board while others use two wheels and a steering stick.
eBikes
Looking for a primo mode of transport? Enter the eBike. Your rechargeable, enviro-friendly new best friend. eBikes are now top notch, we're talking lighter, more attractive, more powerful than ever. And you don't even need to be physically fit to ride one. Bonus points. Not to mention, easy parking. There's almost every kind out there now, from first-class road bikes, commuter-friendly foldy bikes, heavy duty cargo bikes and high-end mountain bikes. Ask and you shall cycle, friends.
Electric cars
Okay, we can't talk about electric cars without talking about Tesla. Elon Musk has paved the way for green cars, an exciting transition from fossil-fuel powered vehicles to a cleaner way of driving. Super sophisticated and ultra-quiet, electric vehicles are the driving revolution here in Aus. But even if you don't have the budget for a Tesla, there are other options out there to suit (almost) every wallet. And as more and more people go electric, the price will continue to come down.
Looking for a steady power supply to charge all of your electric wheely things? We know a place (hint: Dodo's energy plans).