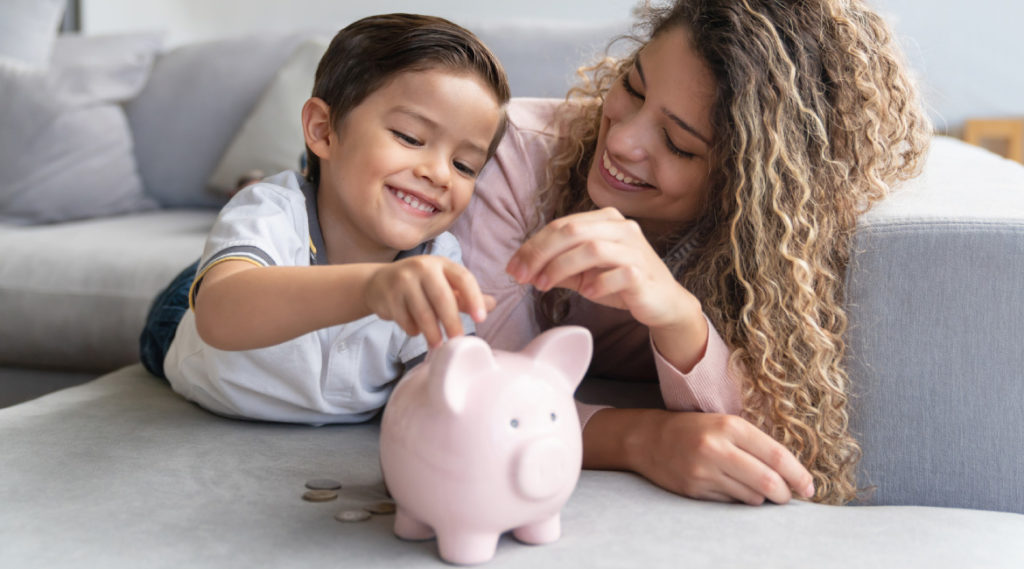 Kids rarely have any concept of money or how hard parents work to earn it. Most parents will eventually tell their kids that "Money doesn't grow on trees!" (Wouldn't it be nice if it did!) Eventually, kids will start getting their own money, and whether that money comes from the tooth fairy, grandma or because they actually (surprise) cleaned their room, teaching kids about saving money is a valuable life skill. And, because we all know parents have thousands of other things to do, there are some cool apps that can help you do it.
This is a great app for both young kids and teens. Kids can use a virtual pocket money tracker to track their allowances, set goals for things they want to buy, and track any money they spend, without having to connect to a bank account or actually depositing money. Parents have oversight with family-friendly controls, and the app also provides educational material such as practical tips for kids and useful articles for parents aimed at teaching your child about money. In addition, parents of younger kids can use a star chart to introduce reward systems, and from there the app helps kids develop a better understanding of money as they get older.
Created in Australia, Spriggy is a mobile app and a prepaid card for kids that allows parents to load money to the card, monitor their spending, and lock the card if necessary. The card only allows kids to spend what is loaded, so there are never overdrafts, and has limits up to AU$1,000. It lets parents add jobs and goals that kids have to complete to unlock money, as well as real-time notifications when your kids use the card, and access to detailed transaction history. You can also allow other family members or friends to add money to the card. Spriggy offers a one-month free trial, after that it is AU$30.00/year per kid.
As the name implies, this is an Apple app, so it is only available for Apple users and isn't available on Google Play. It allows you to manage chores and allowances, as the name implies, and Apple calls it "The Piggy Bank 2.0", which is basically what this app is, a piggy bank for the digital era. It allows you to track finances for as many kids as you want and can even track screen time. You can also set up multiple "banks" to designate money for specific things, such as clothing or cell phone bills. The app will cost just under AU$4.00 to download, but there are no monthly charges.
4) Go back to basics — use a savings jar / piggy bank
If you don't want to use an app, or your kids like being able to actually see their money, go old-school and use a piggy bank or a plain old jar. Kids can see the tangible result of doing chores or earning money. And they, or you, can add random change they find under the couch cushions. It's also a great way to visually teach kids about money and maths by making them count up all the notes and coins they've stashed away.
See how our range of great value internet, power and gas or mobile plans could help you save money, so you can give the kids a bit more pocket money. Plus, if you get internet and power and gas from us, you'll even save $10 a month off your internet bill.
Looking for more saving tips? Check out our other money saving blogs.